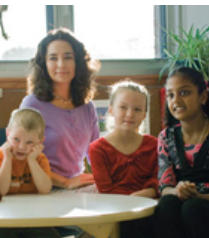 DON'T GO TO A STANDARD CARRIER FOR THESE COMMON BUSINESS RISKS
DON'T SEE YOUR BUSINESS LISTED THEN GIVE US A CALL.
WE WILL FIND YOU COVERAGE
Sports and leisure programs: A few of the programs are Battings Cages, Bowling Centers, Health Clubs, Skating Rinks, Personal Trainers, Athletic Camps, and Hunting Clubs & Campgrounds
Outdoor Adventure: Rifle & Pistol Ranges, Paintball Courses, Climbing Walls, Trap/Skeet Courses, Fishing Ponds, Hunting Guides, Boat/Canoe Rental, Stables, Riding Academy & more classifications
Special Events: Concessionaires, Bingo/Casino Night, Automobile Show, Hole-In-one Contest, Hay Ride & more!
Director and Officer Liability Program (For Non-Profit)
Social Services: Ault Day Care Center, Homeless Shelters, Meals on Wheels, Senior Centers and many more
Fraternal Organizations: Masonic Lodges, Elks Lodges, Knights of Columbus, VFW, Fraternal Order of Eagles, American Legion and Loyal Order of Moose
Alarm program: Alarm Systems installation, serving/repair security Systems Monitoring and Locksmiths
Child Care Program: Daycare and other types of child care including Head Start Program
All Landscaping Specialists: Including tree removal and trimming, stump grinding, pesticide/herbicide
Pest Control program: Many types- Please call for details!
Fire Protection Services Program: Fire suppression system installers, Extinguisher service/repair, Restaurant fire suppression installation/service and Fire equipment dealers
Private Investigation/Security Operation Program: Claims Adjusters, Process Servers, Security Firms & more!
Personal Appearance Plan: Cosmetologists, Barbers, Nail Technicians, Independent contractors (booth rental), Sun Tanning Salons including spray-on air-brush tanning, Massage Therapists, Cosmetology & Beauty Schools
Employment Practices Liability Insurance: provides employers protection from claims made by employees alleging wrongful termination, discrimination, harassment including sexual harassment. It pays for liability damages and defense cost brought by employees.
Data Breach/Cyber Attack: Risk Management Tools help to reduce your business exposure & we provide coverage for your protection. Examples: Retailer, un-shredded documents with names and SSN's found in dumpster**Hair Styling Salon had former employee steal names and credit card information to commit fraud.
Concealed Carry Criminal Defense Reimbursement Bond: Contact our agency for more information & other types of Bonds
Auto Services
•Childcare
•Commercial and Residential Building Trades
•Dealer's Business
•Educational
•Entertainment and Recreation
•Habitational (Condominiums, Rental Property)
•Health, Beauty and Fitness
•Lessor's Risk – Low Rise Office and Retail
•Manufacturing
•Metalworking
•Social Service and Nonprofit Organizations
•Office Buildings
•Outdoor and Leisure Activities
•Professional Service Providers
•Restaurants
•Retail – Locally-Owned Boutiques or Specialty Shops
•Safety and Security Services
•Special Events
•Sports and Leisure
•Woodworking
•YMCA and YWCA